Final Scoring!
It sure was fun watching all of you particpate and push your events to the limit!
Congratulations to Kelly and Michael for doing such a great job! Thanks to the 400+ that participated this year! Check out the performances below!*
Overall scoring was the best of 5 events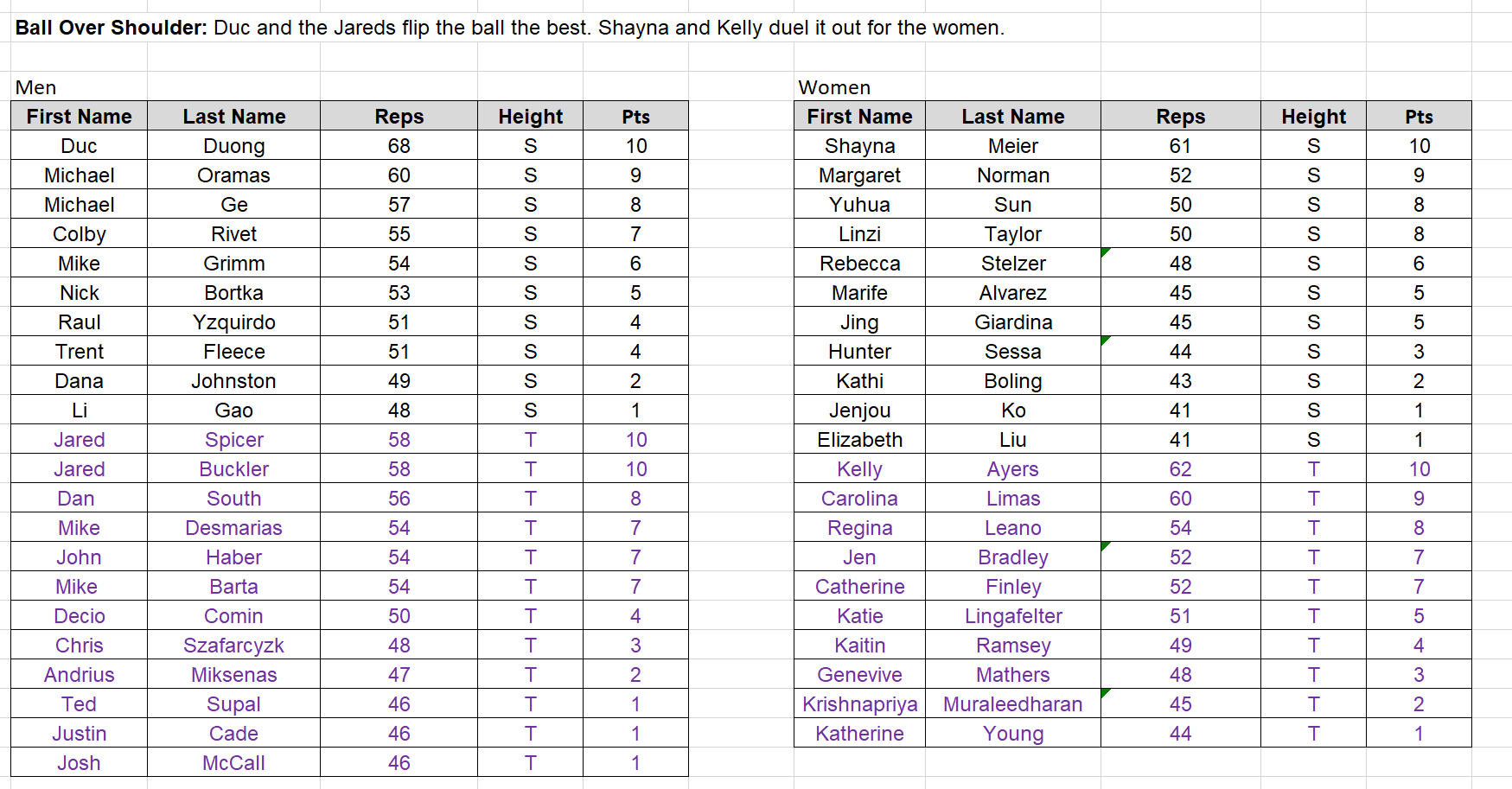 * Whenever possible--we awarded points based on a top 10. Ties took slots points from the top 10. Only a tie in the 10th place you add more names to the list.