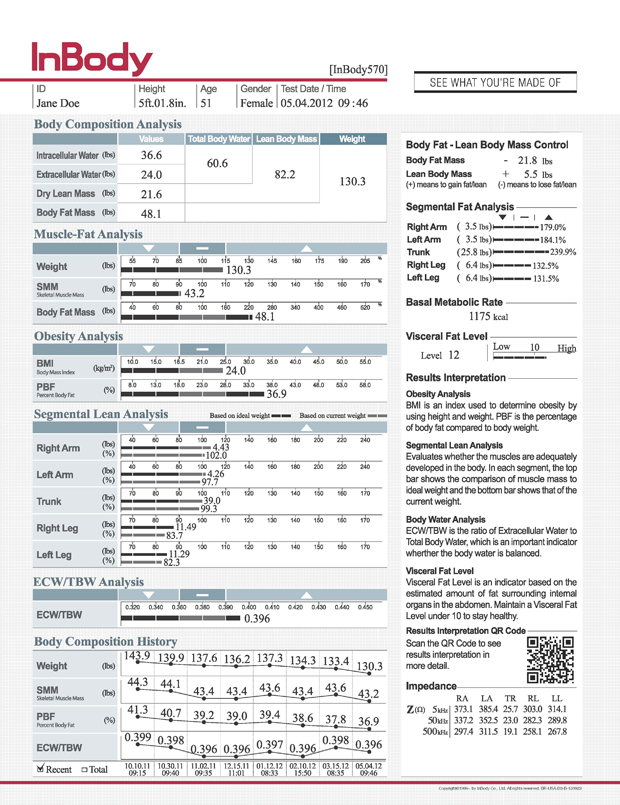 We are all looking for ways to take our fitness and bodies to the next level. The bp fitness centers are very excited to offer InBody body composition analysis. Accurately find out your levels of body fat, muscle mass, visceral fat, basal metabolic rate—all broken down in a detailed report for you! Find out exactly what you are made of—and find out what you need to do about it!
Members can get an InBody assessment in the bp fitness centers--just check with a staff member about setting up a time.
​​​​​​​The scan only takes 1 minute—you only need to take off shoes and socks.
The InBody assessment is also part of all new member onboards!