Commit to taking on our 30-Day Virtual Challenge! A 30-Day Challenge is a great way to start or recommit to a goal. This could be the push you need to continue or resume healthy habits with a positive ongoing fitness routine. Just in time before the holidays!
Each day of the week we will post a healthy tip and a workout (see below). Choose what you want to commit to and use our tracking sheet to help you stay accountable through the weeks. Use this calendar as something you want to connect to that will make you feel happier, healtheir and more fullfilled.
---
FINAL WEEK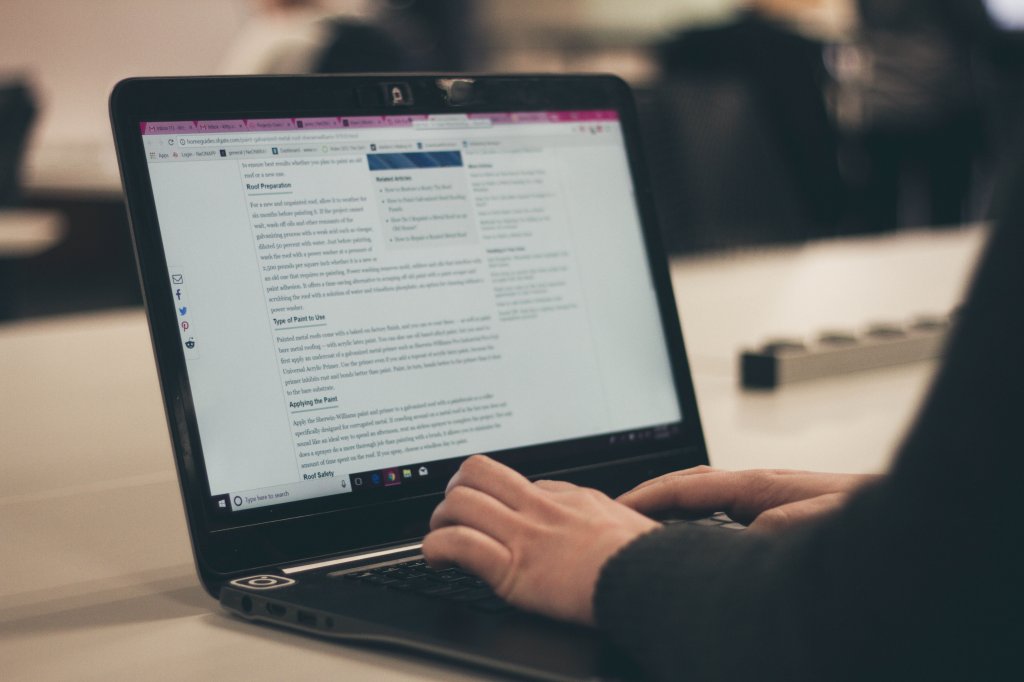 Physical inactive has been identified as the 4th leading risk factor for death for people around the world. Get off your chair, give your eyes a break, and do some light stretching and walking today.
Challenge your physical and mental endurance with 4 cardio-focused rounds of kicks, punches and blocks. It's a nonstop
Wellbeats
sweat-fest with plenty of opportunity to release your power and hit it hard.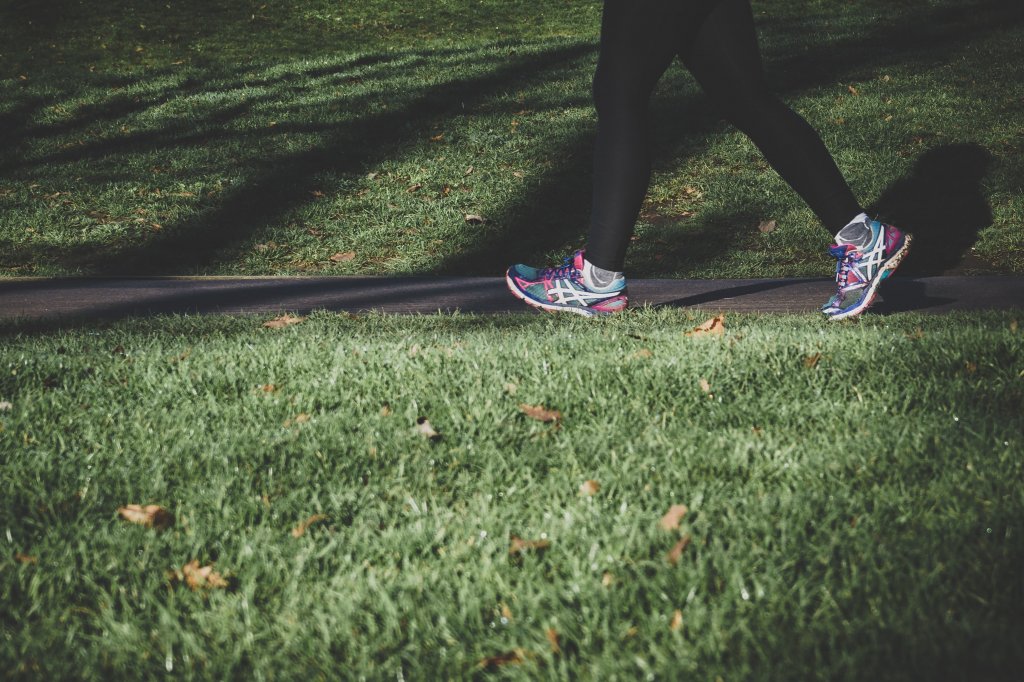 Go for a walk after dinner.
Walking after eating boosts your metabolism, aids digestion, regulates blood sugar levels and lowers stress levels. Contribute to your daily step count and track your activities by joining
our strava club.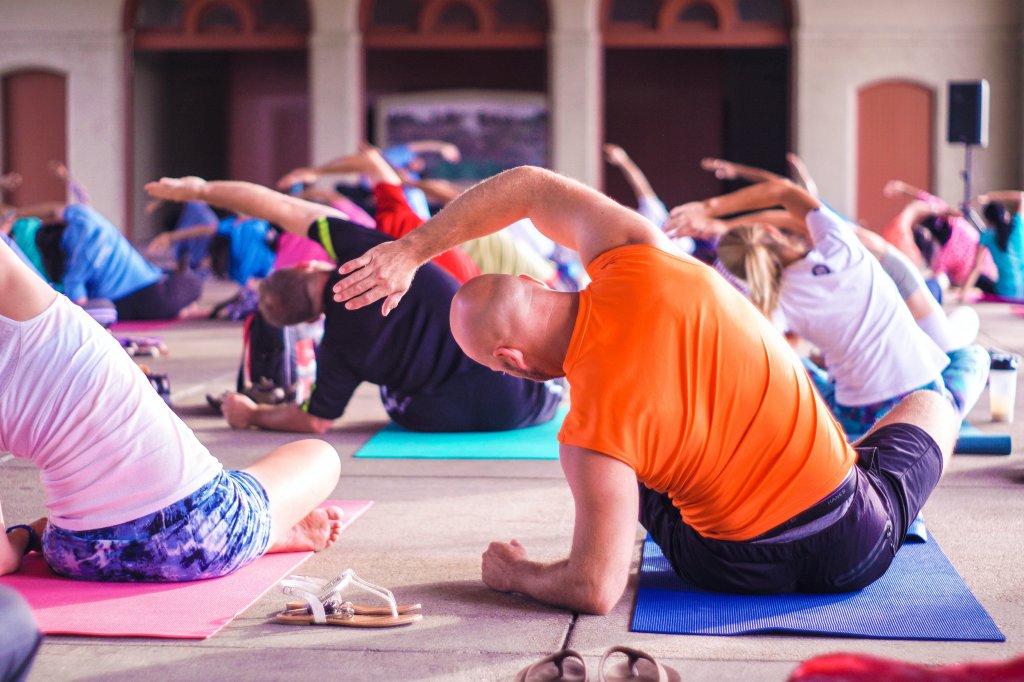 A Fusion Workout combines a variety of disciplines like yoga/pilates, bootcamp/cardio, strength/sprints, and many more that can provide effective workouts for people with busy schedules. Increase your core strength, overall strength, stability & flexibility with this
Mobility N Energy class.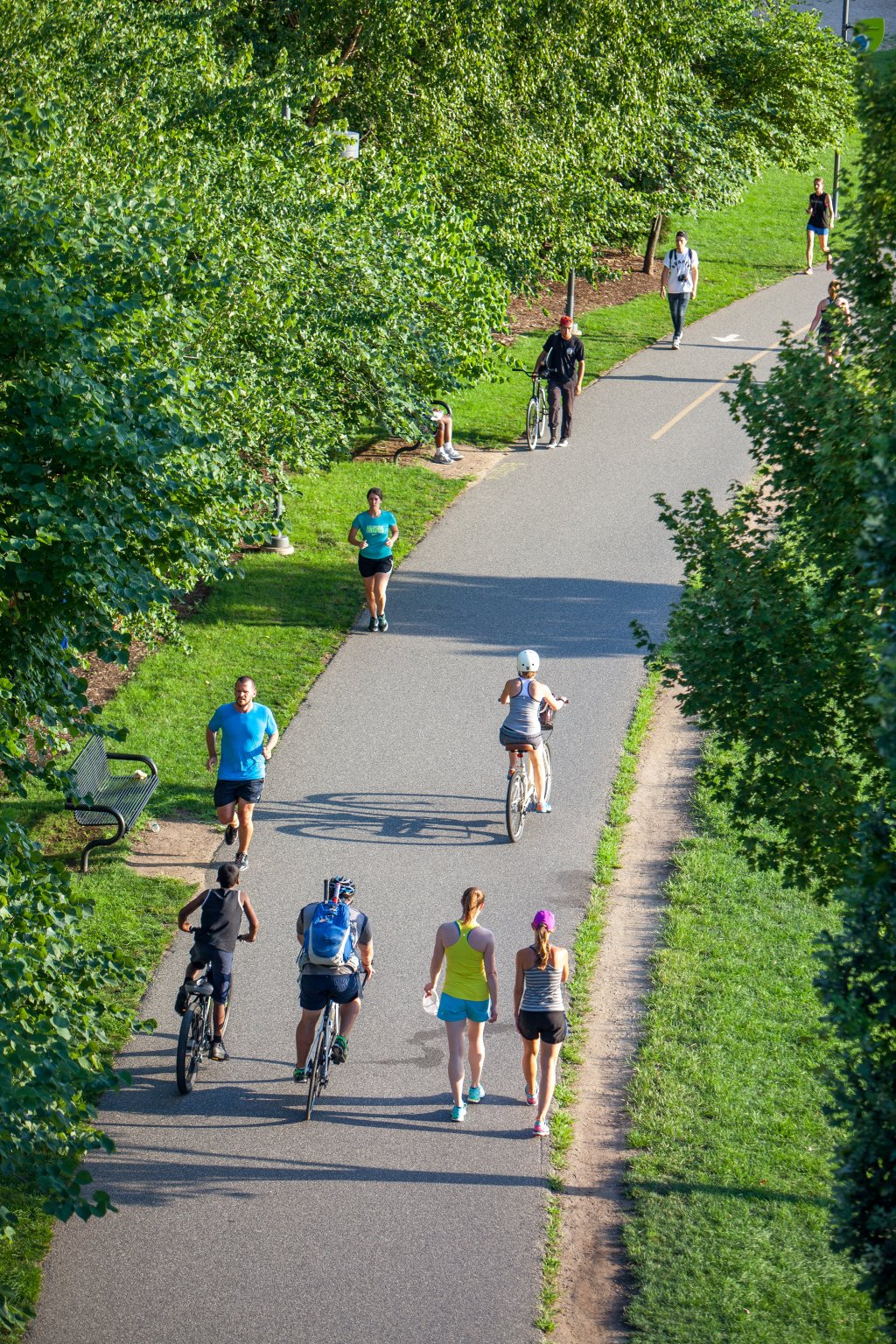 Boost your mood through the release of endorphins, which are feel good chemicals released by your brain. Sleep better at night. Reduce joint pain and stiffness. Help prevent high blood pressure and regulate cholesterol. These are just some of the many benefits from doing cardio exercises. Go out for a 15 minute walk, run or bike ride.
Tracking Sheet Instructions:
Download our PDF Tracking Sheet (linked below) to document daily participation in our challenge.
Use Adobe Reader or Microsoft Edge to check off your daily activities and workouts.
At the end of the challenge submit your signed and completed tracking sheet to. Stephen.Salazar@bp.com for a chance at a prize drawing
Those with the highest participation will be recognized on the BP Fitness Center Yammer Page and on our website​​​​​​​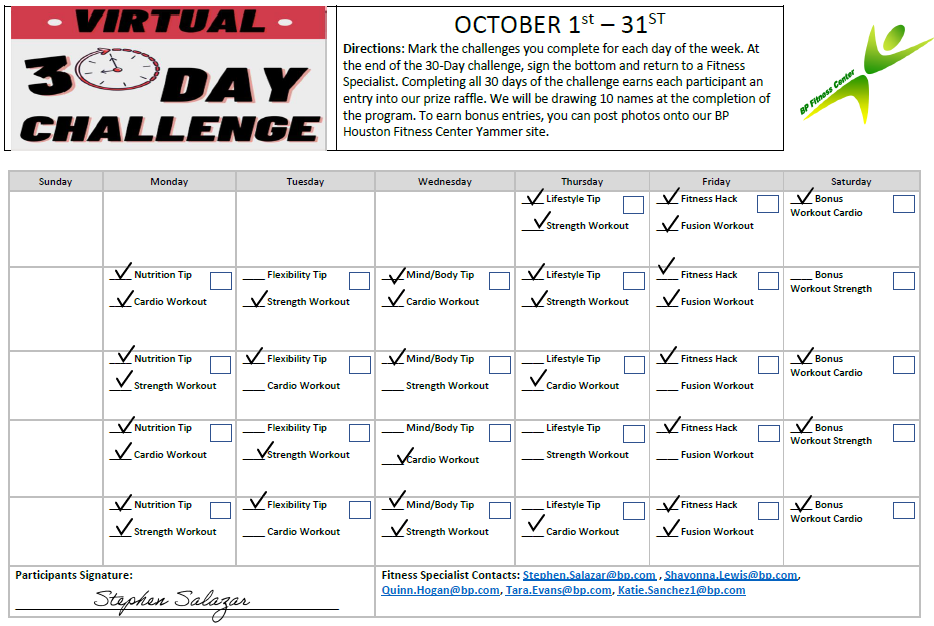 Staywell Point Opportunities
10 Group Exercise Classes
5K Run or Walk​​​​​​​